By: Kamalie Mannix
As citizens and residents of Antigua and Barbuda we have grown accustomed to one main political occurrence. Every five years the entire electorate heads to the polls to elect a party, whom we expect to govern in our interest. 

We have gotten so accustomed to this practice that we forget this privilege is only 70 years old. Indeed, there are citizens in Antigua and Barbuda, who at the time of their birth could not vote due to their economic and racial disposition. This was until universal adult suffrage was granted in 1951.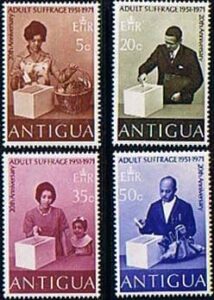 Universal adult suffrage is the idea that all adult citizens, regardless of race, class or creed should have the ability to vote once they have the mental capacity to make an informed decision. Robert Buddan in the book "Social Economic Studies" 'Special Issue on Government and Politics,' states, 'the right to vote is the basic principle underlying democracy.' 
However, for over a hundred years after Emancipation (1834) black citizens in the Caribbean did not enjoy this privilege. Rather, people had to: 1. Own property above a certain value, 2. Pay certain fees or taxes and 3. Be able to demonstrate their ability to read and write. 
This made voting nearly impossible for natives as they were often too poor to own property of significant worth, could not afford to pay most taxes and did not receive a formal education which included reading lessons.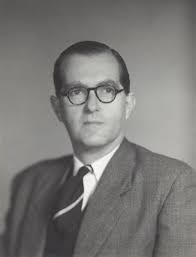 In 1951, Governor Sir Kenneth Blackburne approved changes in the electoral laws which made all residents in Antigua and Barbuda, who were 21 years and above members of the electorate. Coincidentally, the sitting Legislative Council was scheduled to come to the end of its 1946 to 1951 electoral cycle.
Consequently, there was an effort made by the political committee of the Antigua Trades and Labour Union to have as many persons registered. This was done through mobilizing the branches and committees of the Union that were spread across the island. At the end, the total number of registered electors was 6,886. 
The islands were divided into eight constituencies, the AT&LU put forward men to include: V. C. Bird, E. H. Lake, Novelle Richards, Lionel and Denfield Hurst, Bradley Carrott, Donald Sheppard and Ernest Emmanuel Williams to contest in all 8. The Labour candidates campaigned on a platform of advancing the rights of black citizens, better conditions for sugar workers, increasing social welfare and black populism. 
They were at a clear advantage as they were black Antiguans and many were prominent trade unionists. They were opposed by 4 independent candidates. On election day, 20th December 1951, 4, 843 electors demonstrated their new rights. 
The Labour candidates went on to take all 8 seats. This election marked the beginning of electoral politics. After the 1951 poll at least two political parties were featured in every subsequent election. V. C. Bird and Labour would go on to govern for 20 years until they lost the election of 1971.