Lawyers representing Angela Bassett are advising the Government of Antigua and Barbuda to "immediately cease and desist any and all use of Ms. Bassett's name and/or image in connection with the Tourism Board's marketing or promotional efforts." 
Just last week, the government of Antigua announced that the award-winning actor would become the country's newest Tourism Ambassador. However, in a correspondence addressed to the Antigua and Barbuda Department of Tourism, attorneys at law Fox Rothschild LLP claim that no formal arrangement had been made in this regard.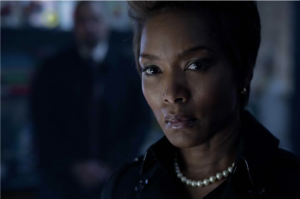 "While Ms. Bassett is honored to be considered by the Tourism Board for the distinction of Tourism Ambassador, we need to discuss what this means for Ms. Bassett including, but not limited to, the duties, responsibilities, timeframe and approvals, etc. that will be required of Ms. Bassett," the letter dated 10 May 2023 noted.
The correspondence continued: "We request that the Tourism Board immediately cease and desist or stop using Ms. Bassett's name, image, and biographical information in association with the designation of "Tourism Ambassador" until the parties have reached a mutual agreement, reflecting Ms. Bassett's acceptance of the Ambassadorship position and outlining any obligations and protections for Ms. Bassett in connection therewith." 
The letter further accuses the Department of Tourism of using Ms. Bassett's photos — taken during her trip to Antigua — for commercial purposes without the customary prior approvals.
The Department of Tourism has until 15 May 2023 to acknowledge receipt of the correspondence and to provide representation that all uses of Ms. Bassett's name and image have been removed by the Tourism Board (or its licensees).