The Social Services Department at the Mount St. John's Medical Center (MJSMC) and The Sunshine Home For Girls earlier this month, received a timely donation of baby items, clothing, toiletries, and food from the Scrub Life Cares organization.
Scrub Life Cares which was started last year by medical professional Tanya Ambrose, daughter of cricket legend, Curtly Ambrose and wife, Bridget Ambrose, is a nonprofit organization dedicated to improving the well-being of underprivileged communities, to protect and serve the youth, and to create positivity.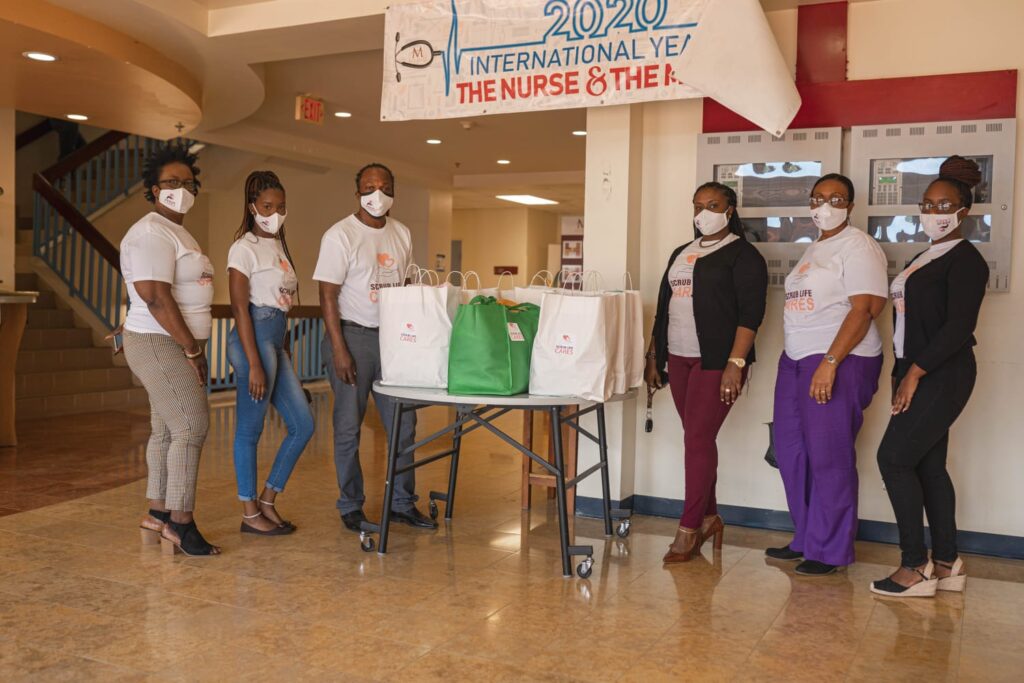 The give-back initiative started back in 2019 when Ambrose first gave back to the Pediatric Unit at the Mount St. John's Medical Center. Since then, they have adopted the Pediatric and Maternity Unit and the Social Services Department.

This prompted the 'Essentials for the girls' initiative which started back in 2020, when they first donated essential items to the girls at the Sunshine Home For Girls.
"As a public health professional, I know how important it is to have access to these essential items. The purpose of our giveback initiative is to empower young girls by making sure they have the essentials that will contribute to their overall wellbeing and to optimize their health. With the help of the general public and some special donors, we were able to donate baby items, clothing, toiletries, and food," Ambrose explained.
The donation was made by Ambrose's family and members of the Scrub Life body. Ambrose thanked them all for their tireless work and sacrifice.
"I'm currently in the US, and because of the pandemic, I was unable to travel back to Antigua to be there in person for our presentations. Thankfully, I have built a team of like-minded individuals, and my team was able to get the job done and proved and showed me how vital teamwork is and how powerful we can be once we come together; for that, I'm grateful. It's always a pleasure to give back, but to give back with my newly formed nonprofit and to do so with a team has brought me joy.
"Sincere and special thanks to my team: Shushanna, Chloe and Beyoncé Ambrose, Kirah Gregory, Lynet Freeland, Regina Apparicio, Whitney Richards, Nadian Looby, Lakeisha Mack, Kendra Salmon, Joanne Gonsalves- Barreiro, Gerena Gregory, Joy Knowles, Gillian Hurst, and Karil Knight with an honorable mention to my amazing parents Sir Curtly Ambrose and Lady Bridget Ambrose." she added.
Special commendation was given to Kendra Salmon and RCR creations, Albert Pat Browne from Pat's Grill, Flavorful Kreations, Amir from Cool and Smooth, Veronica Kissoon from VK designs, and Colin Harrigan for "really stepping up and going above and beyond and helping us fulfill our mission".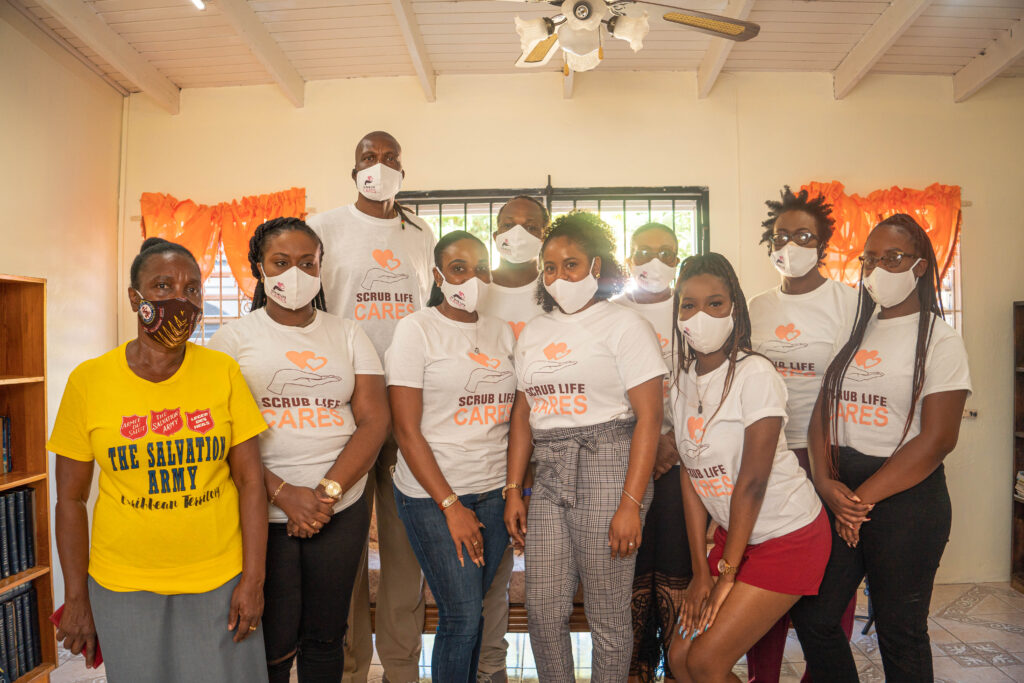 This initiative is just the first of many Ambrose plans to put on stream. In fact, the Antigua Girls High graduate shared that plans are underway to partner wiht some members in the private sector.
She is encouraging others to give back.
"It was always a dream of mine to start my own nonprofit. I decided to take this next step after doing a study abroad in Uganda, Africa and realized that many people are in need and just need someone to give them an opportunity and to show that they're cared for. I started the groundwork after my study abroad stint back in 2019. Doing this in the middle of a pandemic is no easy feat but a dream come true and a blessing.
When forming a nonprofit, it's important that your heart is in the right place and that your vision and mission are clear. Find others who share the same vision as you and who are willing to put in the work for the greater good of the community in which you serve. For anyone wishing to start a nonprofit, do your research to ensure what type of nonprofit organization you want to have. Find out the requirements for registering a nonprofit wherever you are. We've had many challenges, but through perseverance, progress is being made. It is important to follow your heart and remember to be of service to others."