We can all agree that the past several months have been challenging. There have been struggles, uncertainty, fear– every emotion that could provoke self-doubt was realized. But what of the positives? What about the people who pushed fear aside and landed firmly "outside the box"?
Darah Davis has always loved visual arts and taught it for several years. Her goal then was to inspire her students to think creatively; to think – outside the box. It was in these moments thatshe found her breakthrough transition from art in the classroom, to Art with food (because eating is beautiful), and then, Oh! Edibles was born.

Oh! Edibles started with an assortment of beautiful edible bouquets (Fruits and veggies) which are both visually appealing and a delight on the taste buds. Need some chocolate coveredstrawberries? Oh! Edibles has that covered too (literally). Each bouquet/item is prepared fresh daily by order. You can always count on the highest quality and service.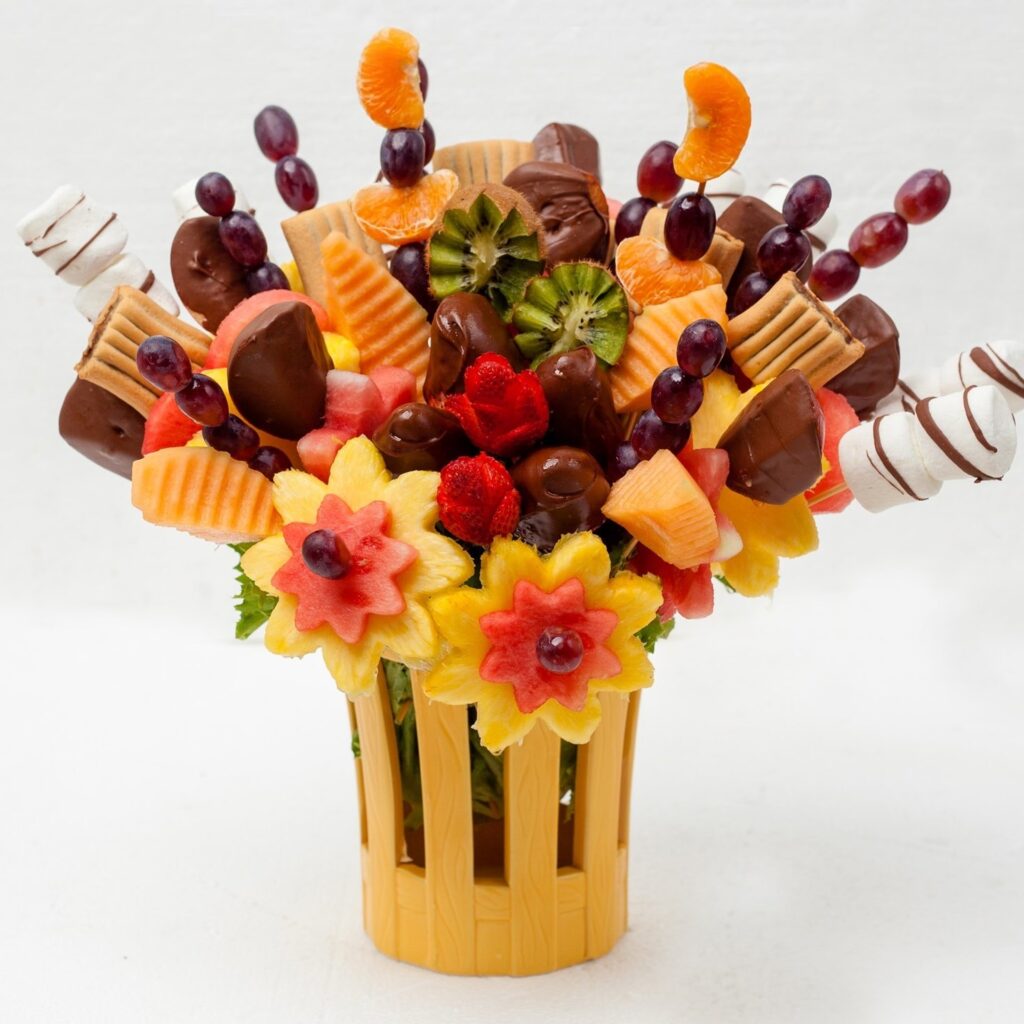 Darah is dedicated to the success of Oh Edibles and says "It takes consistency and self–motivation to push a business. There are down moments when you want to give up," she adds,"but you have to snap out of that negative thought and get up and continue working at your business."
"The pandemic has made me dig deep," Darah says, sharing her fears. "At first, I really threwmy hands in the air and wondered, what now? But," she continues, "during the lockdown, I had an opportunity to think, plan and create. The pandemic made me work harder at marketing and pushing my products. I also could not and would not give up now! I had a business partner to support as well – my daughter Shadae and her business – Toast. Together we have inspired each other. We've stepped out of uncertainty and like our place outside the box!"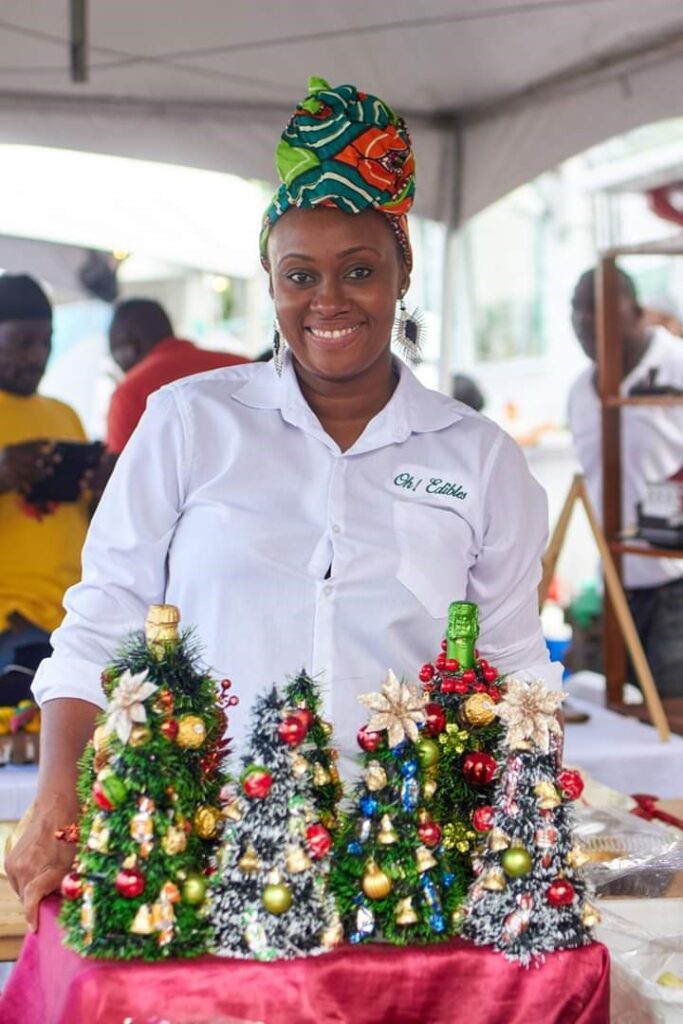 Darah remembers "when I had my daughter it was a pivotal moment because it was not just about me anymore. I had someone else to provide for and to mold and secure."
Shadae also had her own journey to starting her business – Toast. In 2018 she graduated from the Antigua and Barbuda Hospitality Training Institute with a Degree in Culinary Arts. After working in a few prestigious hotels in Antigua as a Chef, she learned to work hard and develop a thick skin in order to prove that she belonged. She found a love and passion for food and creating delicious, creative meals.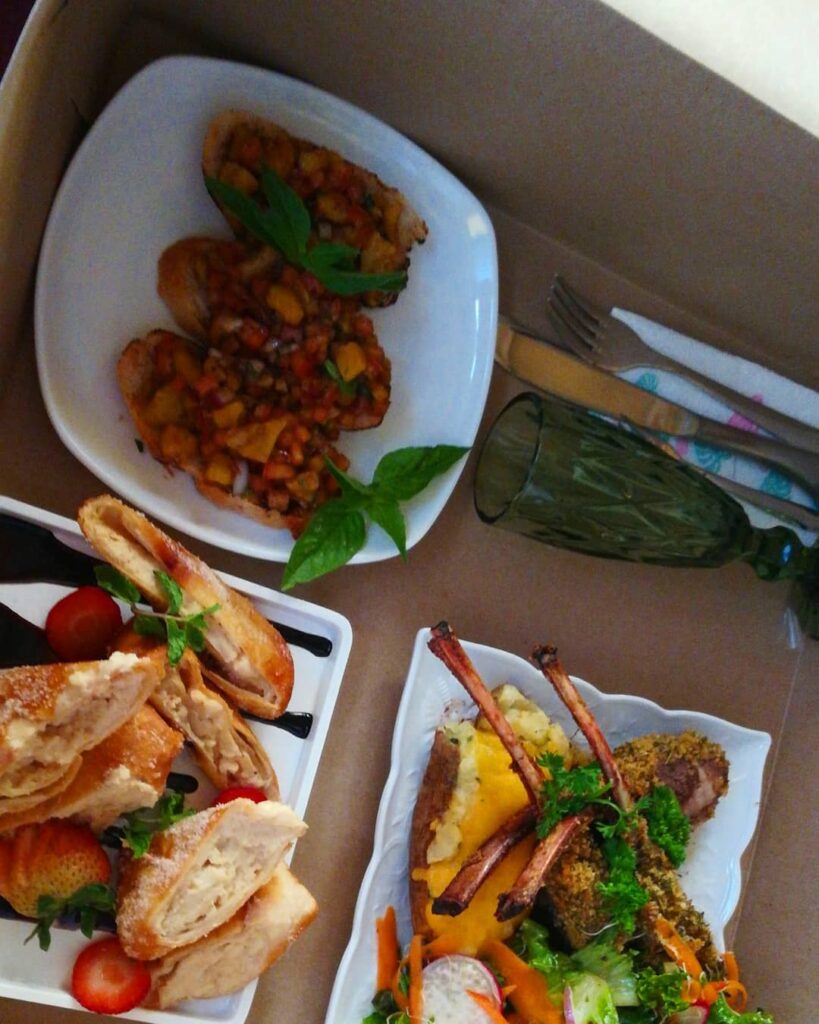 Shadae shared that "my mom has been there every step of the way with my career whether it is advising, organizing or helping out when I have functions. She wants me to reach my full potential and I'm thankful to have a mother like her."
"I developed Toast to introduce Unique Gourmet Eats and Drinks to Antigua. And I hope to one day become an international franchise and product brand in supermarkets."
The pandemic has pushed Shadae to want to give people a reason to choose Toast. Her Fast Food Friday menu includes Spicy Mango BBQ Chicken and her Sunday Treats are not be missed, with Chocolate madness milkshakes, Deep fried cheesecakes or her cheesecake Frappe…YUM!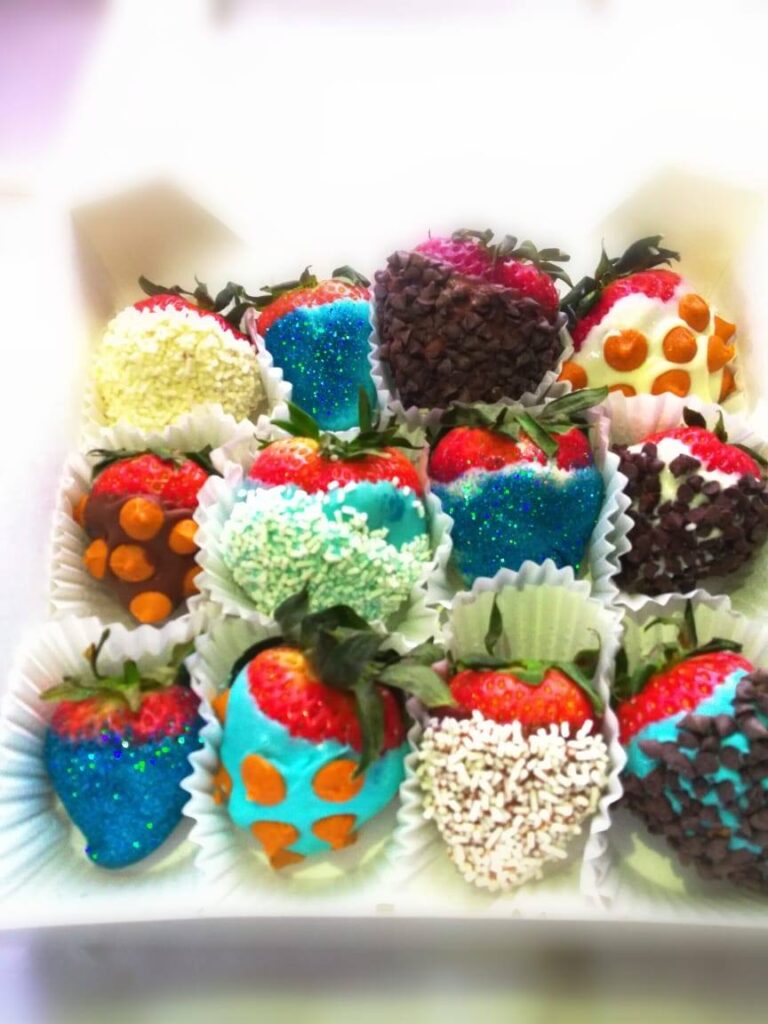 Toast even now offers their "Out of the Box Edition" Date Night catering box. Any location can become a romantic atmosphere with a box of treats from Toast to include a three-course meal, candles, wine and flowers.
Shadae intends to continue developing these ideas and doing so in partnership with Oh! Ediblesand her mom, Darah. She says "we simply have to be a bit more creative and competitive since there is an increase of local businesses with more options".
Now more than ever, Shadae and Darah are inviting all entrepreneurs to always think outside the box and know that the sky is never the limit!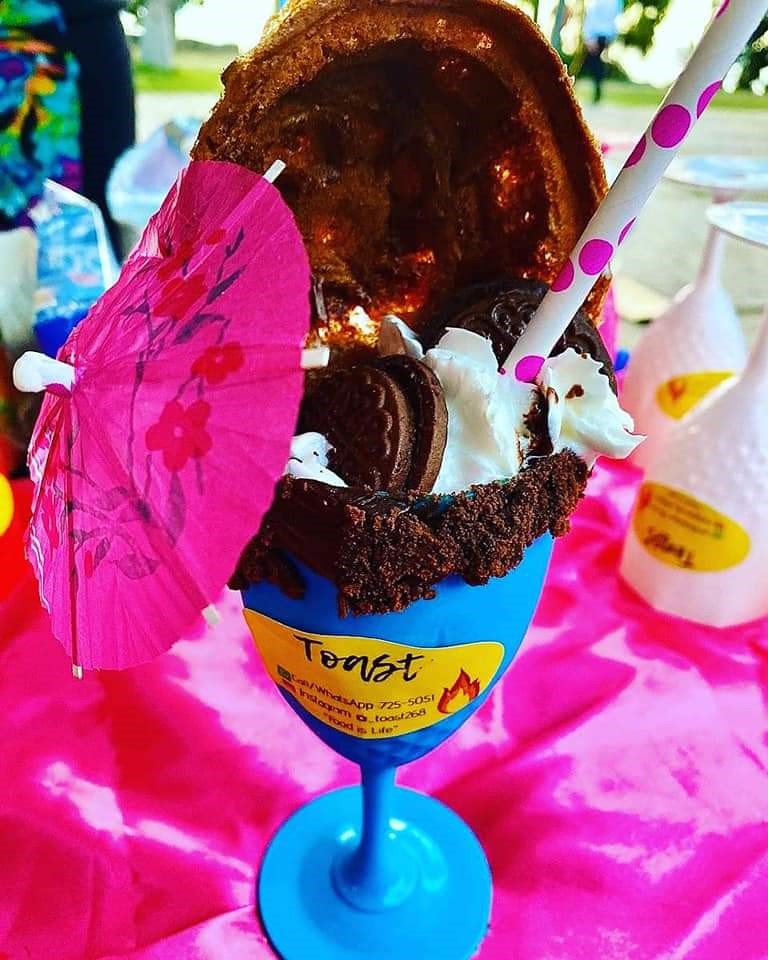 Look out for exciting options from Oh! Edibles and Toast. Be sure to follow, share and support. @_toast268 and @ohedibles. Call 720.4694 (Oh! Edibles) and 725.5051 (Toast)!