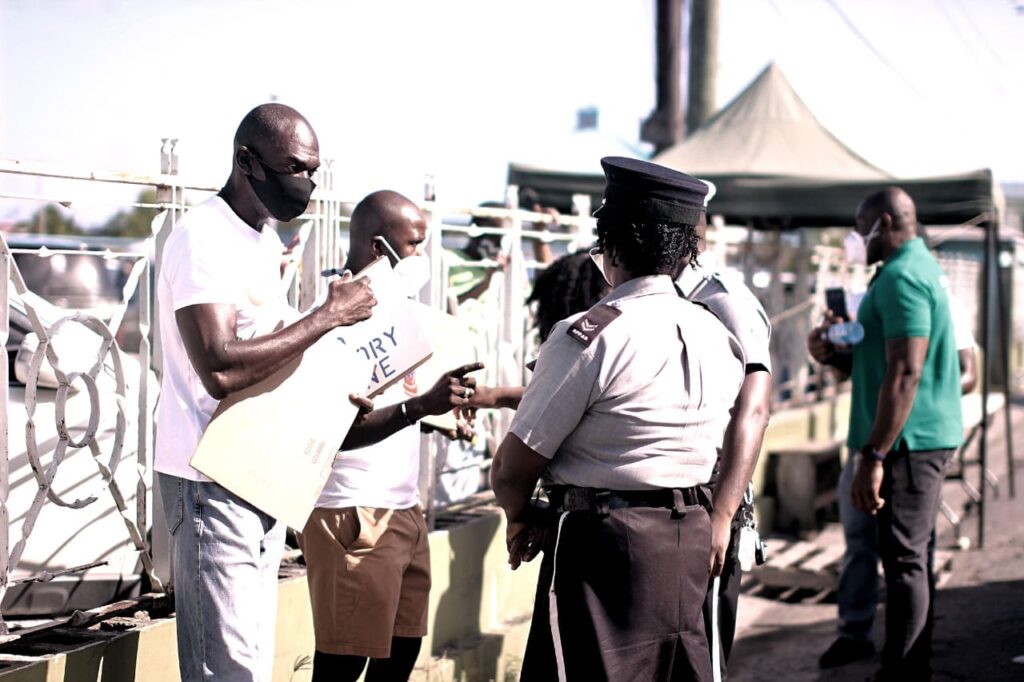 Today, April 24, while some members of the public stood on one side of the road to encourage others to receive their vaccines via a drive hosted by the Mount St. John's Medical Center (MSJMC) which started last week Saturday; protestors stood on the other side persuading them not to. 
Chief Medical Officer in the Ministry of Health, Dr Rhonda Sealy-Thomas, and leader of "Wake up Caribbean" -a social conscious group, Adrian Williams in speaking with Antiguan Trumpet both shared their views on the "To jab or not to jab" debate which was stimulated earlier today. 

"Today we are bringing awareness to persons who we feel are being vaccinated or are choosing to be vaccinated as a result of what would have been publicly promoted. As it stands, there is a one-sided narrative being told to us. We have been told that once we are vaccinated, we will be all protected and this is not true," Williams said.

Williams added that a relative of his neighbour and multiple others living in Antigua, the Caribbean and worldwide have died days after taking the vaccine. He expressed that the different types of vaccines do not guarantee long term security.
"There is a one-sided narrative about the vaccines which is being told to the public and this is not true for I have seen the other side. We are told that once we are vaccinated we will always be protected. This is not the case, the vaccination does not stop the spread of the virus, it does not stop reinfection of the virus neither does it stop anyone from contracting the virus and we as a group want to tell this message loud and clear."
Wake up Caribbean was founded in January 2021 by Adrian Williams. The main thrust of this group is to bring awareness to social issues affecting Caribbean people living in the region and throughout its diaspora.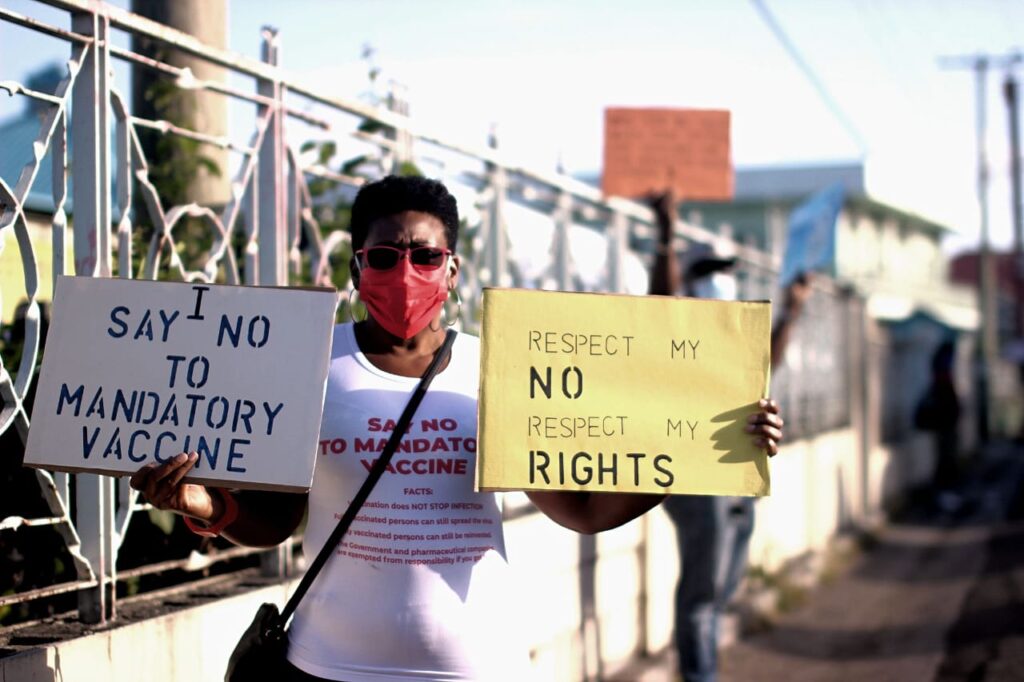 Williams revealed that some of his biggest worldwide concerns surrounding the COVID-19 vaccine are the possibility of individuals not being able to travel or work if they are not vaccinated. He is also concerned about the discrimination this may cause among the public.
During the protest Doctor, Sealy-Thomas shared what has happened from the Ministry's perspective and why it is important to take the vaccine.
"This is our second Saturday since we started our vaccine drive. Whilst we have been here we have had people tell us they don't want to take the vaccine, I wasn't aware that this Saturday we would have an entire group of persons standing up against the vaccine."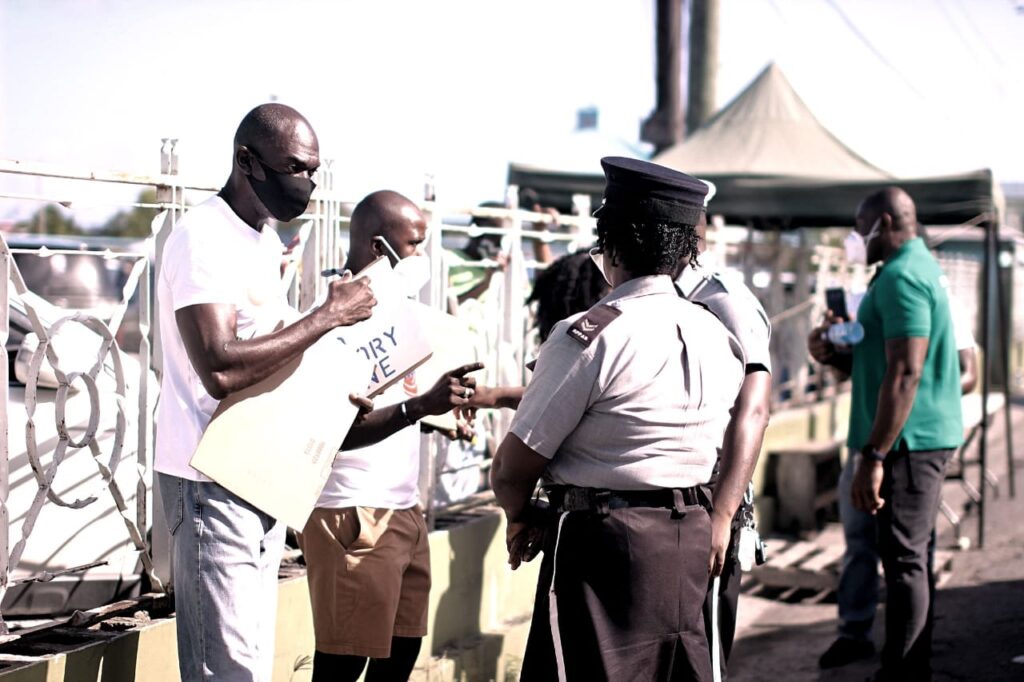 She continues, "The COVID-19 vaccines have been proven to stop persons from getting severe illness, we believe that the vaccines save lives. When people take the vaccine they save their lives and they indirectly save the lives of others through herd immunity which we are trying to achieve. Vaccines allow us to fight diseases faster once infected, and it helps to strengthen our immune system. Most persons are uninformed of vaccines and they are told that they work against us, when in fact vaccines work for us."
"The benefits of being vaccinated would include; not getting severe illnesses from diseases like COVID-19, not dying from the disease and being able to protect others from being infected.  Children aren't able to receive the vaccines but if we as adults get vaccinated we will be indirectly protecting them," the CMO stated.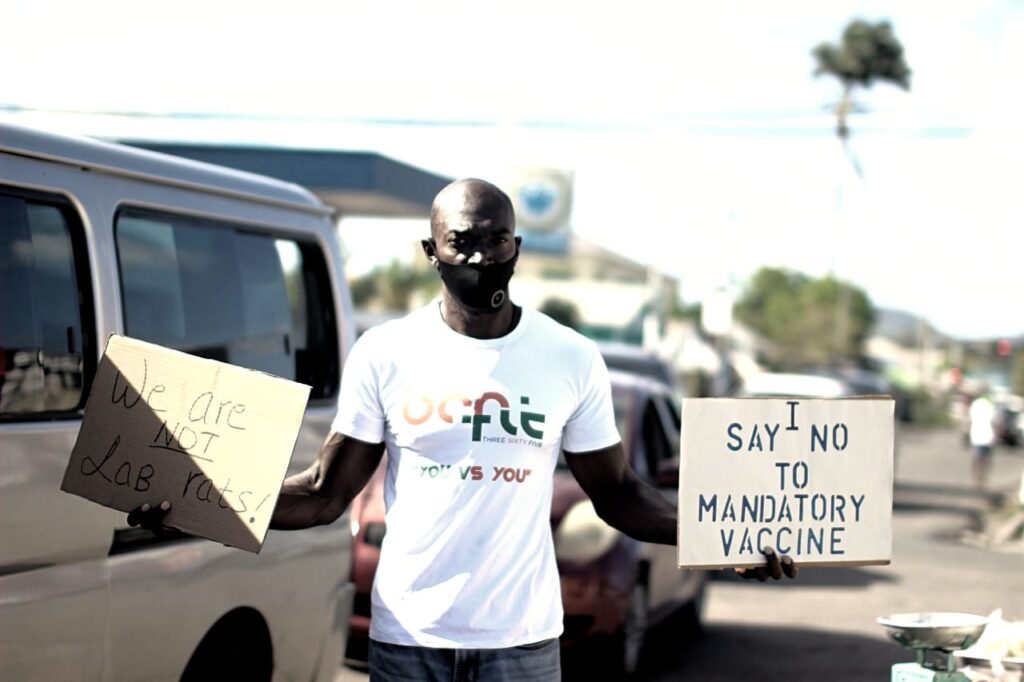 The Ministry's technocrat ended by highlighting that so far the inoculation of individuals is not mandatory for work or travel, however, there lies a possibility that it may happen in the future but currently, in Antigua and Barbuda it is not mandatory and everyone is allowed to make their own informed decision based on expert research.