The Antigua Barbuda Workers' Union hosted a meeting between local and regional Unions representing LIAT 1974 Ltd. employees, and the appointed Administrator of LIAT, Cleveland Seaforth.
The meeting was organized for the Administrator to present and outline the status of the company, and the role and function of the Administrator in the re-organizing effort of the regional airline, to all the Unions that are representing the workers in LIAT 1974 Ltd.

During the meeting, the Administrator advised the Unions that he has to put his plan together and present to the Court within 120 days.Additionally, the issues of severance entitlement, and outstanding salaries, were raised by the Unions with the Administrator.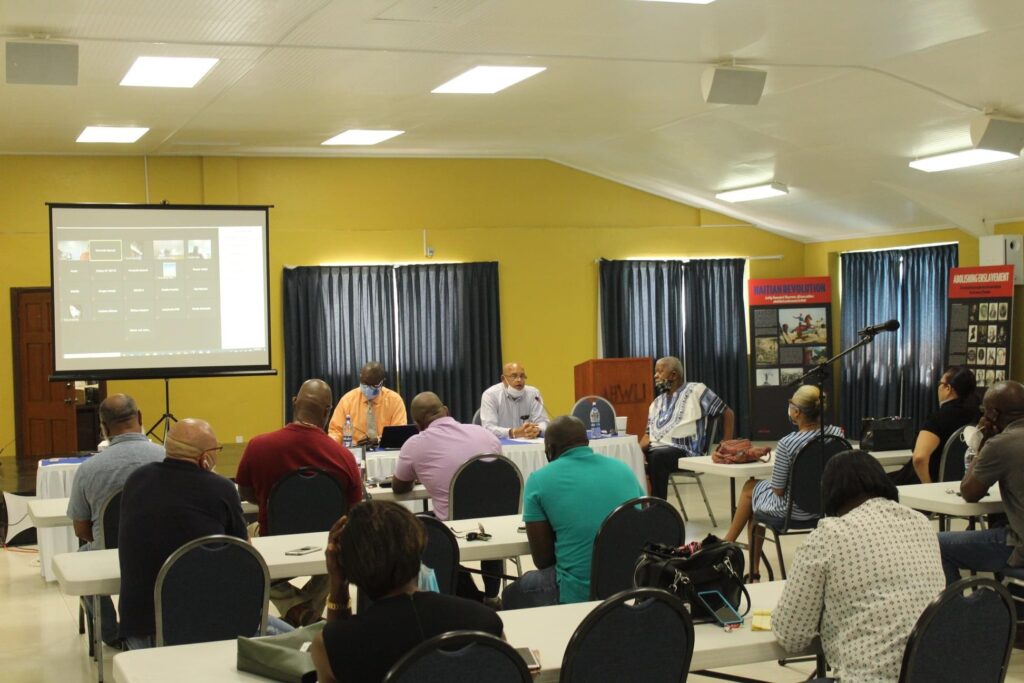 Representatives from regional Unions who joined the meeting via ZOOM Cloud, came from St. Lucia, St. Vincent, Grenada, Barbados, Dominica and Trinidad & Tobago. Also present were representatives from the Pilots, Flight Attendants, Engineers and Management Associations.
Unions and the Administrator of LIAT 1974 Ltd. will be meeting again soon.