Prime Minister Andrew Holness has appointed four new Ambassadors/Special Investment Envoys who will play a pivotal role in attracting investment and driving economic growth. This strategic move underlines the Government's commitment to catalysing innovation, investment and economic growth to create sustainable opportunities for the people of Jamaica. The appointed Ambassadors/Special Investment Envoys are:
•
Mr. Adam Stewart
– Ambassador
/Special Investment Envoy for Tourism
•
Mrs. Theresa Roberts – Ambassador/Special Investment Envoy for Culture and Arts
•
Mr. Lloyd Carney – Ambassador/Special Investment Envoy for Technology
•
Mr.
Dushyant
Savadia
– Ambassador/Special Investment Envoy for Technology

These individuals have extensive experience and expertise in various sectors and will bring a wealth of knowledge and a network of international contacts to their new roles. Their primary objective is to identify potential investment opportunities and attract investment by promotingJamaica as an attractive destination for both local and international investors.

In announcing the appointments, the Prime Minister expressed confidence in the capabilities of the newly appointed envoys. "Jamaica is fortunate to have such highly capable individuals who are internationally renowned in their fields and possess a deep understanding of the investment landscape, both locally and internationally. Their collective expertise and networks will be invaluable in catalysing innovation, driving investment and stimulating our economy," said Prime Minister Holness.
The Prime Minister emphasized the government's unwavering commitment to creating an enabling environment for investment working hand–in–hand with the private sector to attract investment, drive innovation, and unlock the country's full economic potential.
The Prime Minister also highlighted that two of Ambassadors/Special Investment Envoys are technology-focused and will help to accelerate Jamaica's transition to becoming a Digital Society that is well-positioned to take advantage of global opportunities presented by the fourth industrial revolution.
Brief profiles of the Ambassadors/Special Investment Envoys are as follows:
Mr. ADAM STEWART, CD, Hon LLD
Mr. Stewart is a Jamaican-born entrepreneur and philanthropist, who currently serves as the Executive Chairman of Sandals Resorts International (SRI) and the Appliance Traders Limited (ATL) Group. Mr. Stewart leads a hospitality organization that is the region's largest private employer with more than 18,000 team members spread across 24 resorts and 12 islands. Beyond Sandals Resorts, Mr. Stewart directs his family's extensive media, automotive and appliance business holdings, and is the force behind international brands, AC Hotels by Marriott and Starbucks entering the Jamaican and Caribbean markets.
Mr. Stewart also founded/launched the Sandals Foundation in 2009 and continues to serve as the Foundation's President. The Foundation's mission is that of uplifting communities through education, health care, and environmental protection and it has contributed over US$80 million in cash and kind to Caribbean communities since its inception.  Mr. Stewart also serves as the Chairman of the Tourism Linkages Council of the Tourism Enhancement Fund (TEF).
In 2016, Mr. Stewart was invested with the Order of Distinction, Commander Class by the Government of Jamaica for outstanding contribution to tourism. In 2022, Mr. Stewart was conferred with an Honorary Doctor of Laws (LLD) degree by The University of the West Indies, Mona Campus.
MRS. THERESA ROBERTS: Mrs. Roberts is a Jamaican-born businesswoman and philanthropist who has made the UnitedKingdom her home. Her support for Jamaican artists has become her main passion, but she continues to be involved in various United Kingdom arts projects including DRIFT (which involves the installation of visual arts along the River Thames), the New Hall Cambridge art collection (which is the largest collection of women's art in Europe) and the establishment of the International Slavery Museum, which forms part of the National Museums, Liverpool. Mrs. Roberts has a private collection, The Theresa Roberts Art Collection, which offers an important insight into the development of Jamaican art since the country gained independence in 1962. Her exhibitions also act to commemorate the 60th anniversary of Jamaica's independence.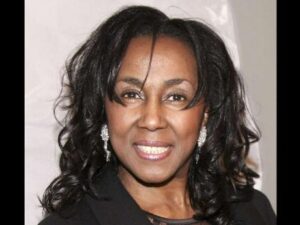 One of her newest business ventures is the Jamaica Patty Company, which is located in the heart of London. Mrs. Roberts is a long-term promoter of Jamaica and owns a property at the TryallCountry Club.
MR. LLOYD CARNEY: Mr. Lloyd Carney founded the USA-based Carney Technology Acquisition Corp II (CTAC II) –  a special purpose acquisition company (SPAC) which successfully raised US$400 million to focus on technology acquisitions. CTAC I had raised US$200 million and resulted in the acquisition of Grid Dynamics, a Nasdaq listed company, which was in the top 1% of performing SPAC stocks. Grid Dynamics has recently established an engineering centre in Kingston Jamaica.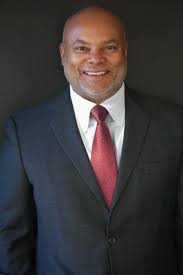 Previously, he was the former Chief Executive Officer of Brocade Communications, a leader in Data centre and networking solutions, and a member of the Brocade Board of Directors.  Before joining Brocade, Mr. Carney was CEO and member of the Board of Directors at Xsigo Systems, a technology leader in the data centre virtualization market with solutions for cloud computing and software-defined networking. Previous to that, he was CEO of Micromuse, Inc., a networking management software company that became an integral part of the IBM Tivoli framework. Mr. Carney also has extensive experience in the IP networking industry. He served as the Chief Operating Officer at Juniper Networks where he oversaw the engineering, product management, and manufacturing divisions. He also served as President of the core IP, wireless internet, and the enterprise divisions at Nortel Networks, which generated multi-billion dollars in revenue.
Mr. Carney holds a Bachelor of Science degree in Electrical Engineering Technology and an Honorary PhD from the Wentworth Institute of Technology. He also earned a Master of Science degree in Applied Business Management from Lesley College in Cambridge, Massachusetts.  He serves on the following Boards:  VISA (Member of the Board/Audit Committee Chair), Nuance (Chairman of the Board), Vertex (Member of the Board and Audit Committee), and GRID Dynamics (Chairman of the Board).
In August 2022, Mr. Carney was appointed Chancellor of the University of Technology (UTech), Jamaica.
Mr. Carney has been involved in various philanthropic efforts in Jamaica, South Africa, and Haiti.  (www.carneyglobalventures.com) He recently built a home In Montego Bay with a small working farm.  
MR. DUSHYANT SAVADIA: Mr. Dushyant Savadia is a globally renowned entrepreneur, distinguished humanitarian, public speaker, and technology disruptor who is motivated by his commitment to give back to society.
He started Amber Group in Jamaica in 2015 from a modest 200 square feet office space in New Kingston with a philanthropic vision. Under his leadership, the Group has grown into a powerful global technology conglomerate which now operates 11 distinct business lines in 30 countries.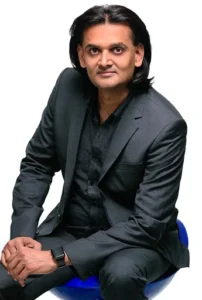 Amber Connect, one of the Group's first companies, is one of the world's most powerful AI-powered vehicle tracking, security, and fleet management solutions. The Group's software development arm, Amber Innovations, employs over 600 multi-stack developers and produces cutting-edge software solutions for some of the world's most recognized companies. The Amber Group has also launched a comprehensive payment solution that has enabled first-world technologies to many banks and fintech companies. The Group has also ventured into aviation and media among other businesses. Mr. Dushyant Savadia is also an aviation enthusiast and a licensed pilot.
Dushyant's philanthropic work includes conducting stress management workshops in prisons, inner cities, and among at-risk youth. He has also conducted several social intervention programs to reduce crime and violence in Jamaica. His efforts have led to the creation of the Amber Heart Academy, sponsored by the Amber Group. It is the first of its kind in the Caribbean and has engaged unattached youth across Jamaica in skills training in technologies like data analytics, cybersecurity, mobile application development, and web application development. The Academy has made a significant impact on the lives of many youths, equipping them with valuable skills that will help them thrive in the digital age and providing them with guaranteed jobs at the end of the training.
Mr. Savadia's commitment to both business success and social impact sets him apart as a leader in the technology industry and serves as an inspiration to others looking to make a positive impact on society.