The number of people interested in learning to box has decreased at Antigua's lone boxing facility located in Lightfoot Antigua.
Prior to the COVID 19 outbreak, Anthony Severene, the founder and instructor of Uprising Boxing Gym, indicated that he had roughly 15 youngsters who were serious about the sport.

"More than half of those promising athletes have quit," Severen added, "but we are still pushing for the sport's development."

"Prior to the pandemic, the plan was to have exhibitions in communities around the country," he explained.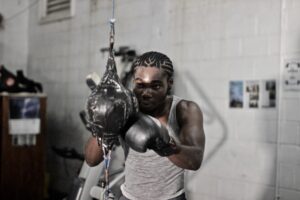 "We had to change our aim of holding a public demonstrations since we don't have enough boxers because half of our squad have quit."
Knowing that COVID mandates have been relaxed, Severene has had to re-adjust his plans.
He intends to now go into the neighborhoods with fresh plans of organizing recruiting drives to attract future boxers.
"Aside from these recruiting efforts, our major aim is to compete in regional competitions," he noted.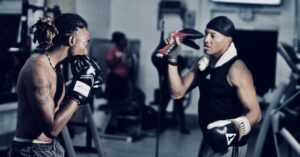 "This regional aim is extremely close," as the 'Barbados boxing organization' invited the twin Island State to compete in a tournament scheduled for the final weekend of April.
"Our last seven boxers are ready to go, and we expect to be able to participate whenever we have the cash. They've been training diligently throughout the pandemic, and I'm optimistic they'll do well "Severen said.