Close to 20 offers were made to young footballers in less than 24 hours, following the conclusion of the Antigua and Barbuda Football association college combine.
According to the Technical Director, Sobe Gombs, the program took place from December 12th to 15th at the body's technical training facility.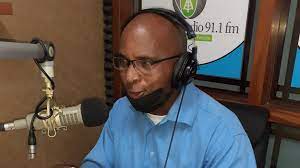 She stated that conversations between the US-based institutions and the parents of the named athletes are still underway.
Over the week, certain offers were expected.
"We were able to obtain 15 total proposals Wednesday afternoon, and by Thursday, we had gotten another three offers, giving us a total of 18 offers from coaches on the ground," Gombs said.
Nine of the 18 offers are to women, while the remaining nine are to men, according to Gombs, who expressed gratitude for the equal possibilities for both sexes, adding that two of the offers were from Howard University.
"Negotiations about the offers are currently underway between the schools and the individual parents," Gombs said. "By the end of the week, further detail about the offers will be provided."
Gombs claimed that one athlete is lucky and talented enough to have two institutions interested in him.
Young players in Antigua and Barbuda have a bright future, and Gombs believes that great things will happen for them in the near future if they seize the possibilities that are presented to them.