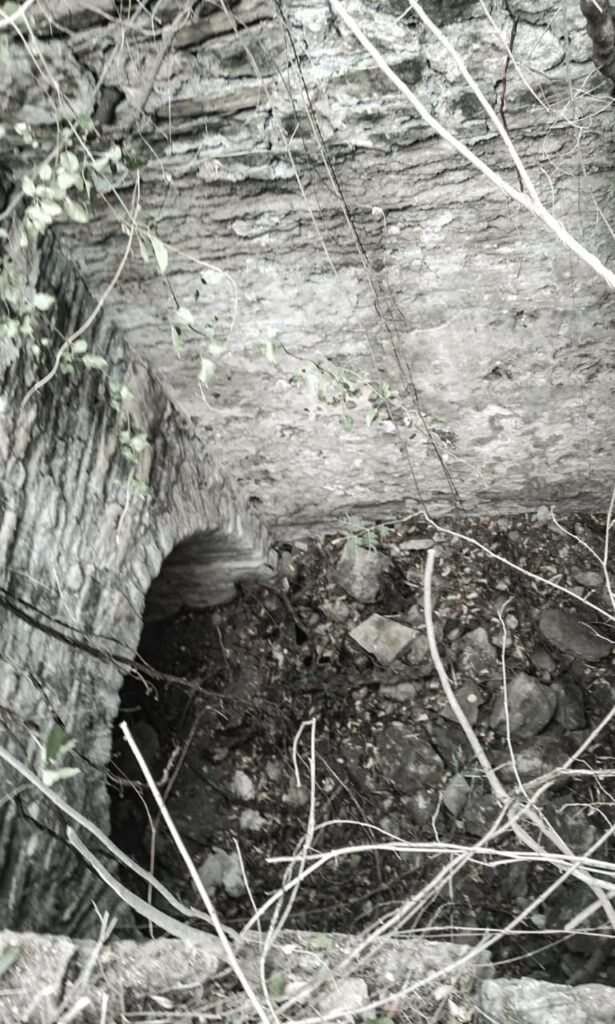 In this second instalment of a three-part article series exploring the history of Bethesda, reporters from Antiguan Trumpet visited the remnants of a Bilboe located near Thomas Spring on Thomas Estate, Antigua. 
Bethesda's community activist and spokesman for the Bethesda / Christian Hill community group, Ian Joseph, stated, "The Bilboe was a dungeon, it's a place where slaves were punished for protesting, rebelling and disobeying their masters. Bilboes were left open so that slaves were punished in the view of other slaves to deter them from ever trying the same stunt unto their masters. What the masters did was shackle the feet and wrists of the slaves and beat them; many were even left to die."

"The Shackles aren't there today but you can see the prints on the wall. They're Probably more Bilboes on the island which haven't been discovered yet. We at Bethesda are lucky to have found this one," he expressed.

The Bilboe in Bethesda is six feet in width and length, with two tunnels running in the northern and southern direction.  "We don't know what's behind the tunnels." 
"We have spoken to the Government about this but they have asked us not to interfere with it until they're able to thoroughly inspect it through their team of experts. For right now we plan to protect it until then," Joseph continues.
The community group spokesman relayed how his life of discovery was while growing up in the village. He always saw the Bilboe but that is as far as it gets in understanding its purpose or relevance. However, only about five years later he discovered more about it while accompanying an author who was writing a book about the history of Bethesda.
"Now knowing what it is, whenever I go there I automatically feel sad; low, gloomy. We are hoping to clean it up, fence it and preserve it because this Bilboe tells the history of our story."