How many times have you heard your parents, family members and friends say, "speak positivity over your life?" Ever doubted that? Well, here's the InReaLYFE story of Renee "Buttaz" Ambrose and how she started writing her story.
Renee was about to graduate the Antigua Girls High School and in walks Mom and Dad to ask, "What's next?". Mom was not prepared for Renee's honest answer. She remembered, "I told my parents I wanted to a be Pilot, Engineer, Mechanic and Racecar driver". Phew Renee, anything else on that list of yours? Renee recalled that her mom was a bit confused but advised that she attack her dreams one at a time. But, Renee did not just accomplish some of her goals. She did it all …and then some!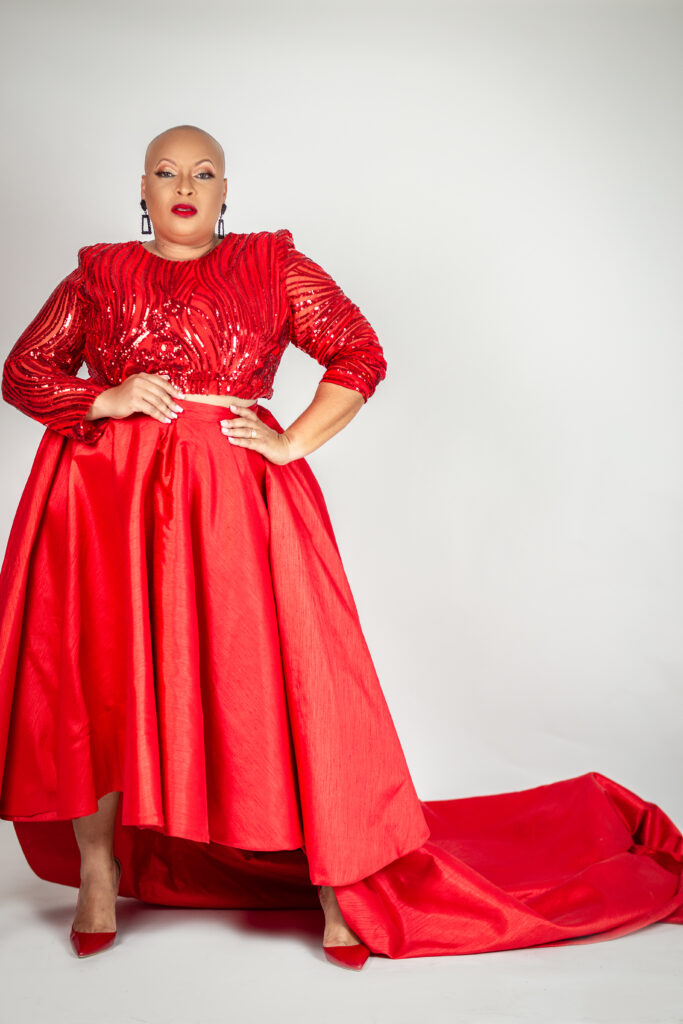 Chapter one – Renee the Aircraft Mechanic Aircraft Maintenance: After High School, her love for aviation landed her in Canada, where she completed her Professional Pilot Programme at the Centennial College. Shortly after that, she was awarded a scholarship to pursue Aircraft Maintenance and Engineering at the Art William and Harry Wendt Aeronautical Engineering School in Guyana. Upon completing this course, she was given the opportunity to work for LIAT (1974) Ltd. as a Licensed Aircraft Maintenance Engineer. This is Renee's 9 – 5 and she has been paving the way as a female in the Industry here in Antigua and Barbuda since 2003.
Chapter two – Renee takes on Motorsports: Well, wait, she didn't just take it on, she crushed it!Renee is the Founder and CEO of Antigua and Barbuda's Female Drag Racing Team, LHF Motorsports nee Lady Horsepower Farm, an amateur drag racing team in the Caribbean based in Antigua. According to Renee, "this is my passion project and I am sure proud of how wide the brand has expanded over the years". Renee designed LHF Motorsports to show how enthusiastic women can be about this super addictive pastime, traditionally dominated by men.
Chapter three – Renee struts her stuff: Introducing Renee the Fashion Model: After being unsuccessful at the tryouts for Queen of Carnival in 2012, Renee decided to try her hand in fashion and modelling. Over the past few years, she has been actively involved in modeling locally, regionally, and internationally. She also partnered with AMK Fashions to launch her clothing line back in 2014 at the Independence Fashion Show. Renee has also worked with leading designers from Antigua and Trinidad. She says unapologetically, "My life is a fashion show…so I strut my stuff EVERYWHERE I go! It is sickening…in the best way possible."
Chapter four – Renee shares her knowledge as an Automotive Maintenance Educator: This project was birthed through her race team and inspired by the Girl's Auto Clinic in New Jersey. The LadyMex Workshop seeks to empower and educate female motorists…one car at a time. Can this project top any of her others? "This has been one of my most memorable projects to date, because I am able to interact with women and men about a topic that I am extremely passionate about", she said.
Chapter five – MIC DROP; in walks Renee launching her latest project – a Podcast REALyfe Driven Conversations. Renee says "I may not have the gift of "gab", but I think that with my charismatic personality, I am able to use my platform to dialogue with extraordinary women and men who have transcended themselves in their respective fields." Driven Conversations will be a HIGH POWERED Podcast, sharing stories that will inspire and empower you to be the best person that you can be and push through the noise, while enjoying every minute of it!  Driven conversations is coming at your really fast, as Renee prepares herself to launch her newest venture at the end of July.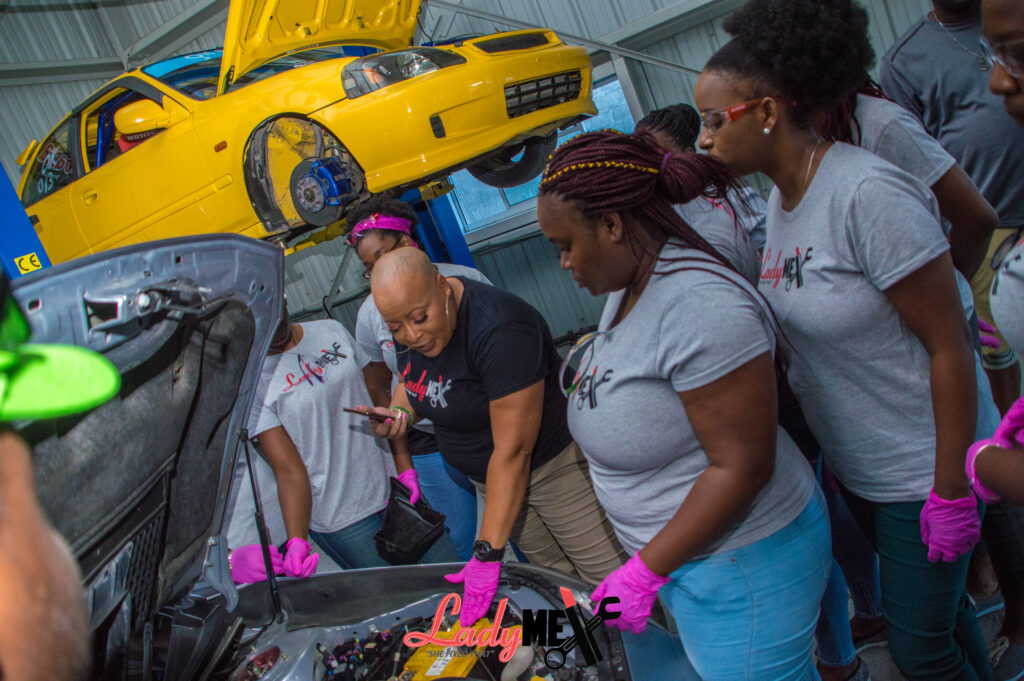 If you think for just a second that her story is fully written, you've got another thing coming. There are many more chapters to be written and we cannot wait to turn the pages.
Renee lives her life by the quote "Love all of you! Change nothing! You owe the world one thing: The legacy of your unmistakable individuality!
So over to you – what was the last positive word you spoke into your life? What chapters have you written? What chapters are you ready to write? We hope Renee's story got your attention. Now, get to writing!