The Antigua and Barbuda Workers' Union hosted a meeting on Thursday, 23 March, between the Director of the ILO Office for the Caribbean, Dennis Zulu, and several workers' organizations including the Antigua and Barbuda Workers' Union, the Antigua Trades and Labour Union, and the Antigua and Barbuda Public Service Association.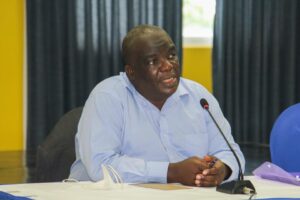 The ILO Caribbean Office Director who was on a separated mission to Antigua and Barbuda, commended the unions for the roles they played in the ratification of several ILO Conventions. Zulu, who described the meeting as timely, said: "I thought it was prudent to meet yourselves as workers' representatives, really to get an understanding of some of the issues that you face."

Among the issues raised at the meeting, was the need for more dialogue and consultation on various ILO Conventions. General Secretary of the Antigua and Barbuda Workers' Union, David Massiah, is of the view that tripartite discussions are necessary to bring about greater understanding of the implications of ILO conventions. He also called on the ILO to provide support for unions agitating governments for further ratifications.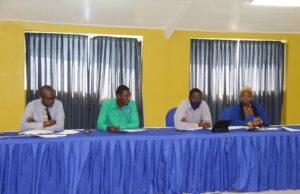 President of the Antigua Trades and Labour Union and Government Ambassador to the ILO, Wrigley George, echoed similar sentiments. "I am of the view that it [ILO] pays most of its attention to the bigger countries, especially in Latin America," George opined. He urged the ILO to utilize the regional office to fully apprise unions on the implications of proposed conventions.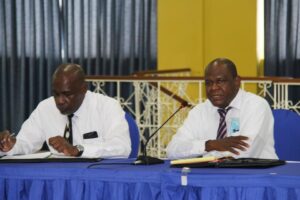 President of the ABPSA, Joan Peters, reminded the participants that ratification of the various conventions was only a partial step in bringing about meaningful change.
Peters added that there must be an immediate end to the common practice of ratifying conventions without implementing the supporting local legislation in a timely manner.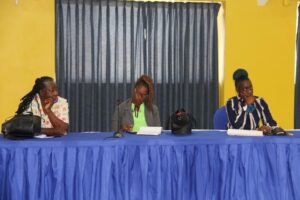 Dennis Zulu- Director ILO Decent Work Team and Office for the Caribbean
Zulu pledged the ILO's commitment to exploring opportunities to support local organizations in educating workers on the implications of ratified conventions.
He also urged workers' organizations to increase their reporting on the implementation of various ILO conventions.