We recently caught up with Daniel "Timmy Time" Thomas of Timmy Time cocktail. And yes, you guessed it, he was shaking up something intoxicating – Wild Tamarind Cocktail and Passion Fruit Mimosas. Can you almost taste it? Well, this Cocktail King never ceases to amaze the taste buds of his clients with his unique blend of drinks.
Truth be told, Daniel didn't always shake things up behind the bar. He started his career as a Barback at the Pineapple Beach Club. But, as the good book says, "A man's gift makes room for him," and Daniel's natural knack for entertaining people eventually propelled him into the Entertainment Department. He soon found out however, that his true calling was around the bar. He found nothing but love mixing and creating new drinks and has been doing so for the past twenty-three (23) years.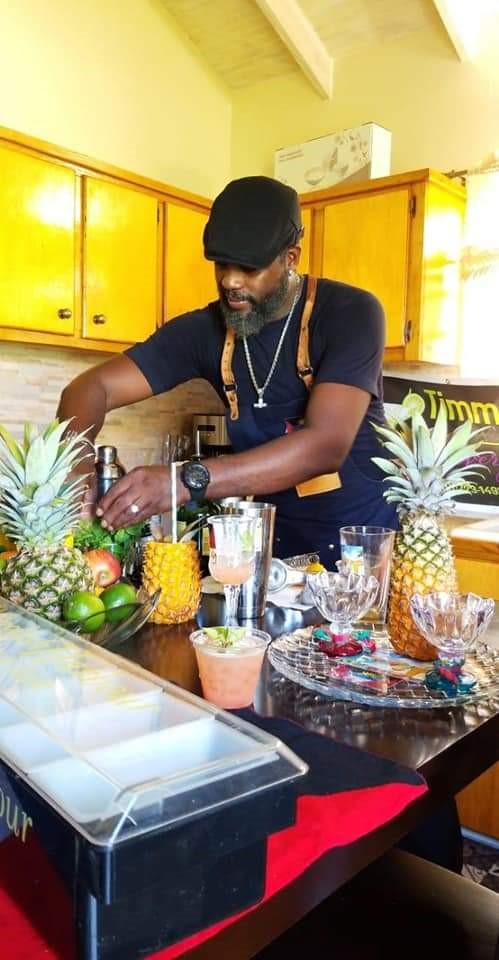 So how did Daniel then become "Timmy Time"? He gives full credit to his better half Tammie, who one day simply said, "Timmy, it's your TIME". And boom! That was it!
Over the years, Timmy has developed his brand. However, he has remained true to consistently creating perfection in a glass. His skills have also landed him several awards including the Angostura Global 1st runner up, Taste of Wadadli Winner, Mango Winner (x2) Patron Tequila Competition winner.
The COVID-19 pandemic has not slowed Timmy down. While we are all wondered about when we will "wuk up" and have a drink with friends at the next Fete, Timmy was busy thinking about how he was going to bring the party to us. During lockdown, Timmy decided to begin bottling his signature cocktails, fresh and ready for the tasting. If you've gotten your special delivery and tried one of his cocktails you would be back for more.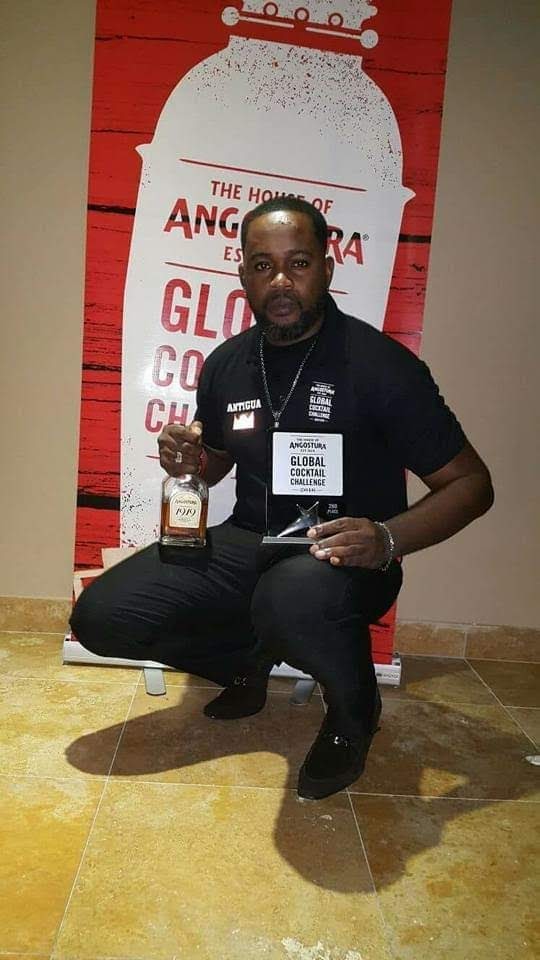 The Sky's the limit with Daniel "Timmy Time" Thomas, as he sees himself going international in the next two years, being able to ship his bottled cocktails to tease taste buds all over the globe. And would you know that Timmy is actually a scotch lover? Your secrets safe with us Timmy since only a cocktail drinker can shake, stir, mix it up like you do.
If you are gearing up for the weekend and want to get the party going in the safety of your home, Timmy Time's got your back. He simply says, "You should try our cocktails, the taste is to die for….It's LOVE in a bottle."
Follow Timmy today @TimmyTimeCocktails or call 723.1493