It has been one week since Kenneth Mathew and his 19-year-old female companion Priyanjana Das were struck down while crossing the highway on Friars Hill Road; the pair have been in the Intensive Care Unit (ICU) since, with Mathew with a significant brain injury; still on life support, and Das trying to cope with the reality of losing an arm.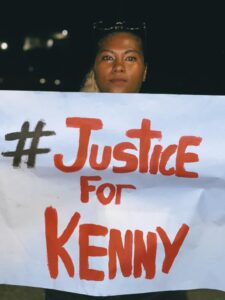 For the past week, the friends of Kenneth have been trying to have their voices heard on the matter, as well as trying everything within their power to advocate for the young man.

One of Mathew's friends told the Trumpet in an interview that they were quite outraged regarding the current legal situation and "felt like some of the details were being withheld from the public."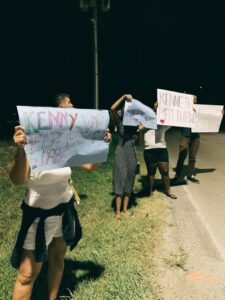 On Friday evening, a group of Kenneth's friends staged a protest in his honor. Speaking to the Trumpet, one individual stated, "It feels like the friend we knew and his personality is gone……We need to raise awareness so our friend can hopefully get help although at this point it seems irreversible."
When asked about the reason for the protest, they stated that they felt it was important that the circumstances surrounding his injury and those responsible for it be brought to light.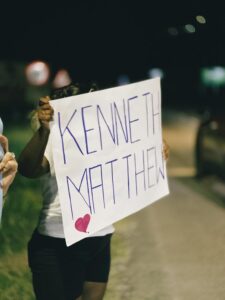 "It was not only about the charges," they expressed. "But also, about a number of other issues that we cannot legally discuss at this time…….We won't make it simple to cover it up."
On Friday 28th, Karim Edwards, the husband of a local magistrate, was charged with dangerous driving. Prior to that, it was alleged, but not confirmed, that the driver left the scene of the accident immediatelyand subsequently returned with his lawyer. However, no other charges have been laid against him at this time.