"Reposted from Forbes"
It is a bit intimidating when you are invited by a legendary fashion icon to visit their island home. My first visit to one of Giorgio Armani's spectacular homes was on the island of Pantelleria, near Sicily. A serene compound perched on a cliff overlooking the Tunisian Coast, the experience initiated me into the magical world of the Armani lifestyle. It was only a matter of time before I made the journey to his tropical Caribbean retreat on the island of Antigua.
Located in Galley Bay Heights along the West Coast of Antigua, the exclusive residential development includes just 25 luxury villas, and is only 10 minutes from the capital of St. John's and 20 minutes from the V.C. Bird International Airport.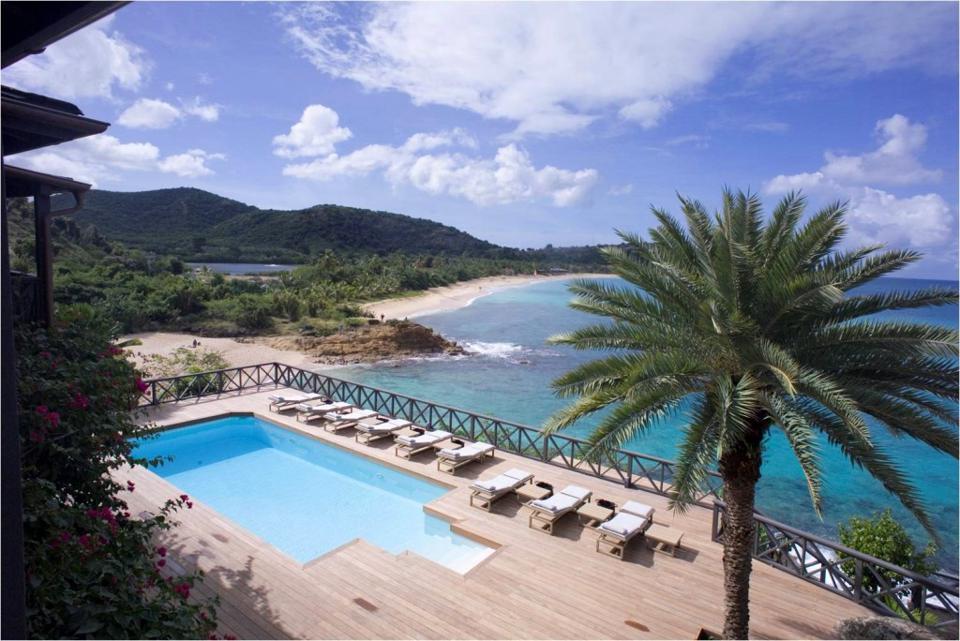 The 86 year old Italian billionaire loves sunshine, and among the numerous properties he owns, all are located in the most beautiful spots around the world. From a seaside home in Pantelleria, a modest country house in Saint-Tropez, an old farmhouse on the Versilia coast in Tuscany, and a dramatic 213-foot superyacht called MAIN, the perpetually tanned designer surrounds himself with the very best life has to offer.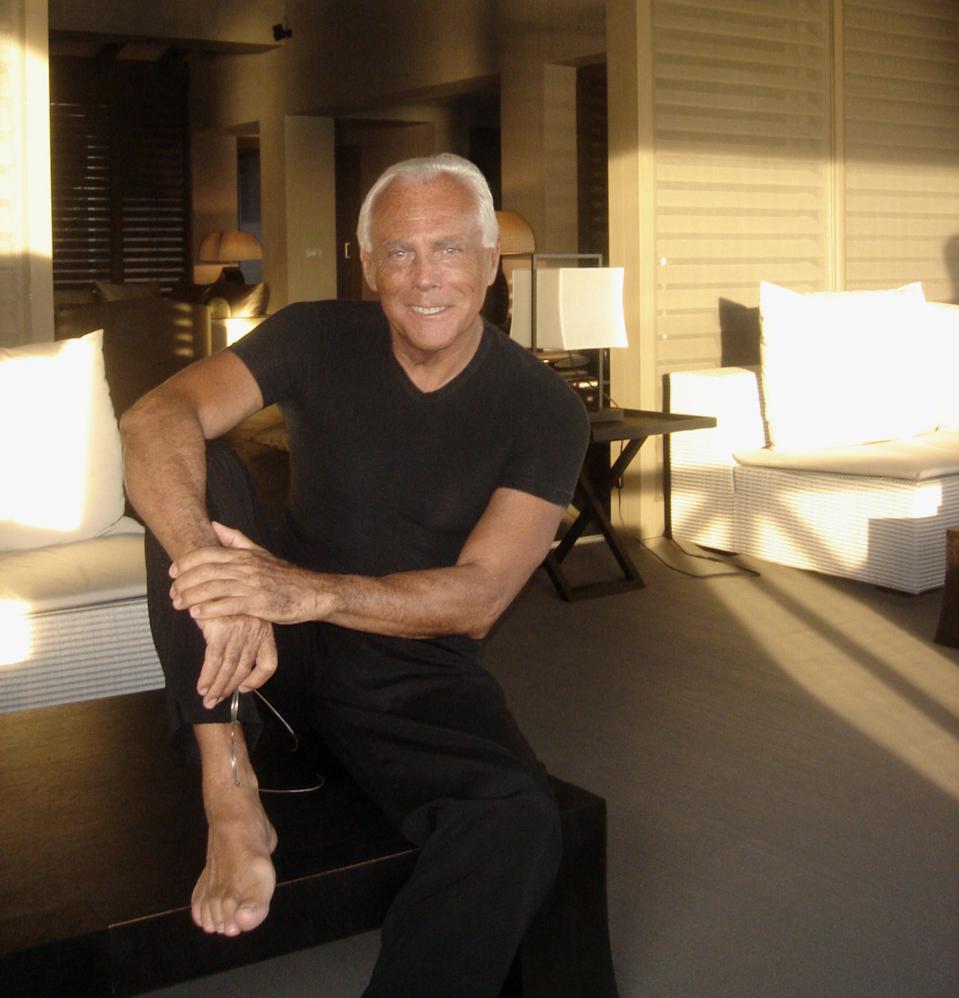 Locals know immediately when Mr. Armani is in residence at one of his properties. He loves taking morning walks, usually wearing his signature all-black clothing, while a cadre of beautiful models accompany him. His sense of style is evident in his homes, simple, unstructured, easy and relaxed, just like the man himself.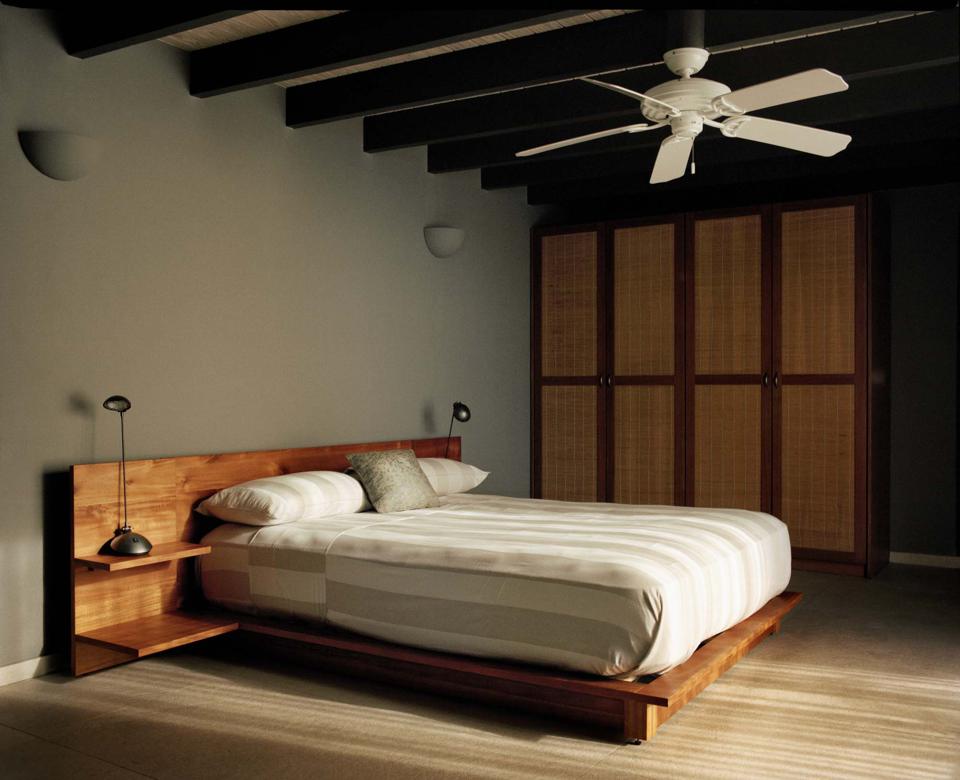 The rocky cliffs perched above the crystal clear waters of Antigua is where Armani has a pair of villas that he has owned since 2006. "Antigua is quite simply one of the most scenic islands in the Caribbean, with lush areas of countryside juxtaposed against myriad beaches," the designer says. "Antiguans immediately make you feel at home."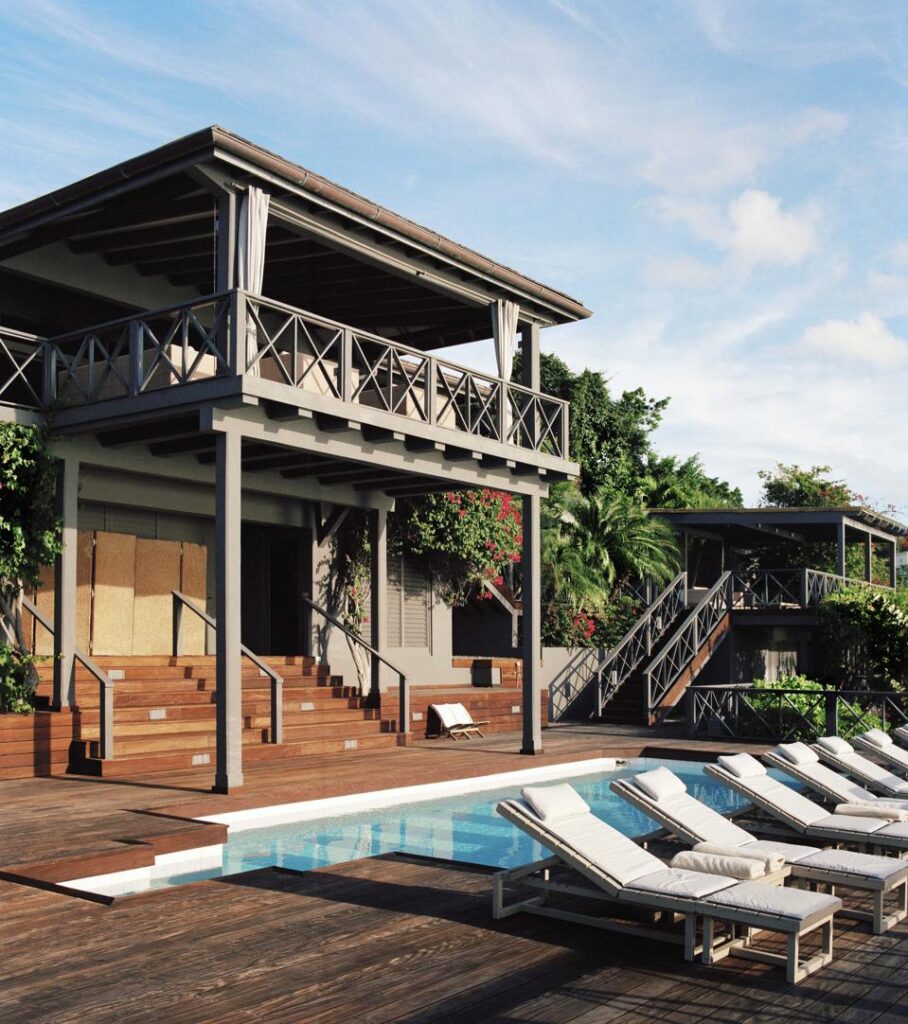 The two villas are combined to form a stunning compound on the cliff surrounded by tropical gardens. The seven-bedroom Villa Flower and the five-bedroom Villa Serena were designed by architect Gianni Gamondi, and include the main pavilion in the center linking each open-aired villa. The compound feels more like its own private village than a residence, as it cascades down to the beach.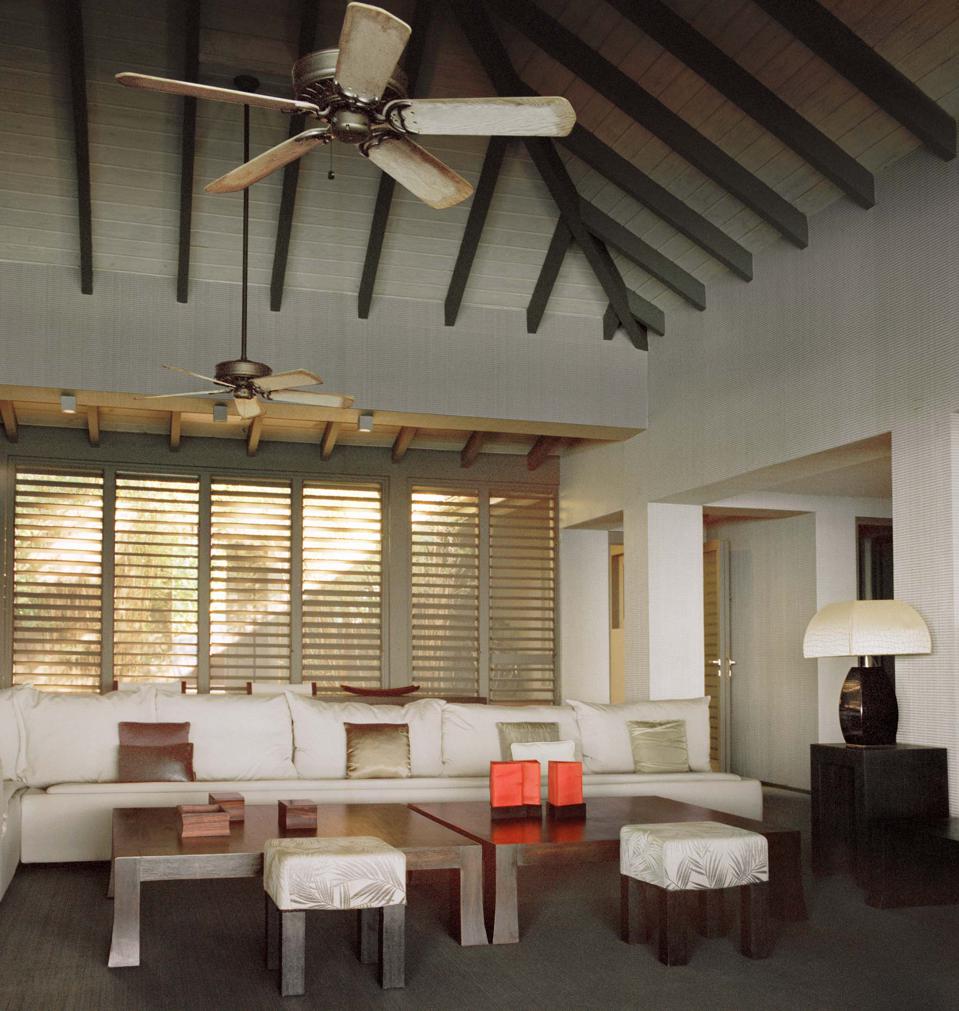 As is typical in Armani homes, lots of beige and grey accompany tatami mats placed thoughtfully on the Brazilian Cumaru teak floors. Interiors are always done by his Armani/Casa Interior Design Studio team, also utilizing his own line of furniture, Armani/Casa. As in most of his villas, there are always long custom sofas for entertaining and there is plenty of open air spaces including windows without glass.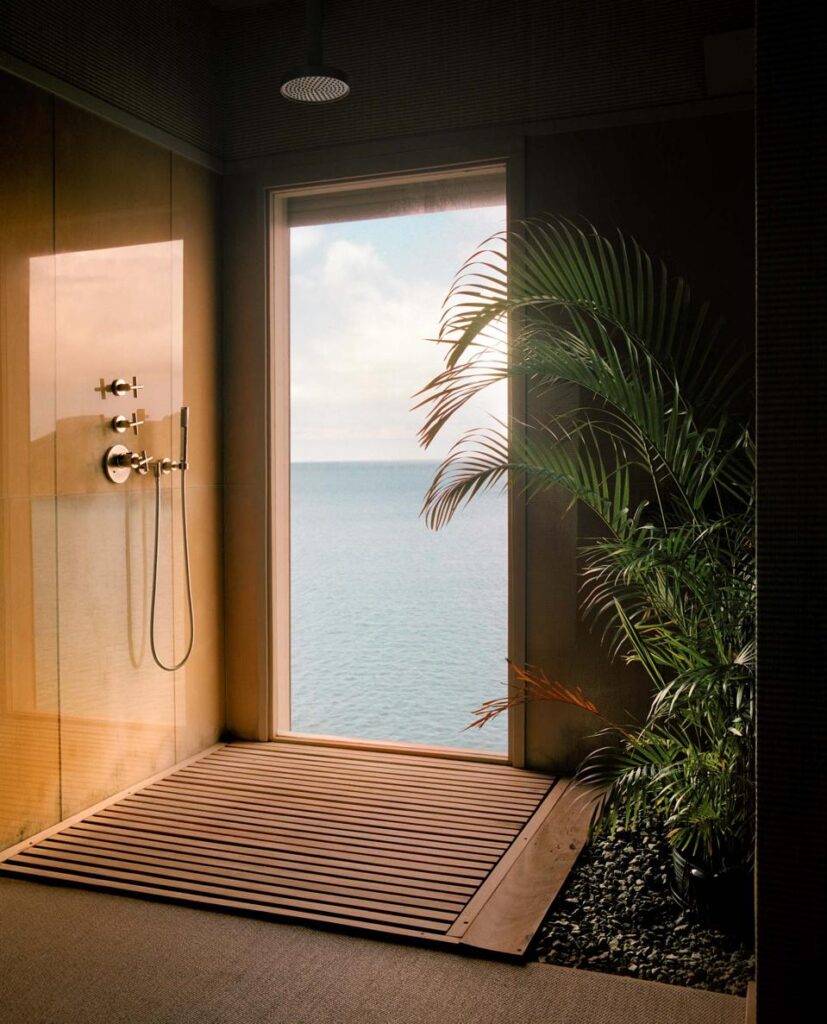 Each villa is equipped with its own private pool, gym, outdoor jacuzzi, and large outdoor terraces. Villa Flower also has private access to a quiet sandy beach just below. Now opened for private rentals, the villas also offer up the use of a catamaran with a captain to sail around the nearby islands.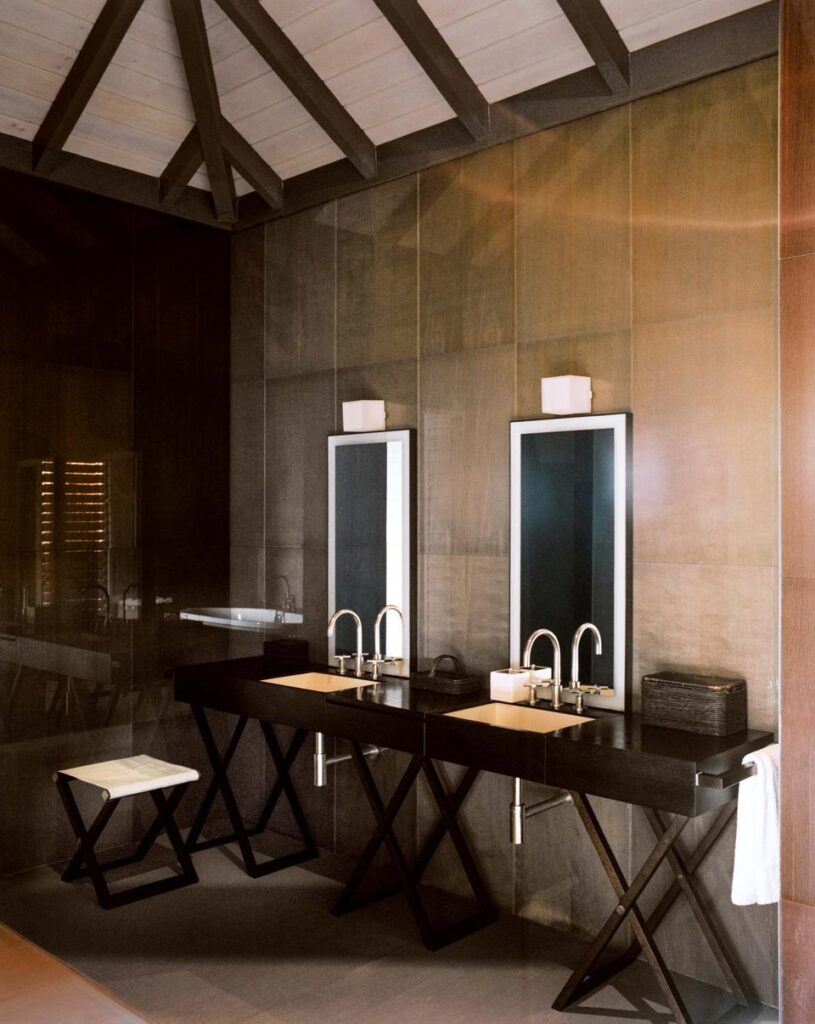 The properties can be rented as individual luxury villas or as one 12 bedroom luxury property for larger groups starting at $88,000 per week.
The island opened to visitors in June, but they will be required to complete heath-status disclosure forms before they land at V.C. Bird International Airport. Arriving passengers by air must have a negative COVID-19 RT-PCR (real time polymerase chain reaction) taken within seven (7) days of their flight. Please check local guidance as travel restrictions may change.