The highly anticipated soca EP from rising star Zamoni has finally arrived. "I Am" is a collection of five tracks that showcases Zamoni's versatility with both groovy and uptempo productions.
The EP features collaborations with Antiguan producers Brukway Productions and Red Bull 3Style Caribbean Championship 1st place winner DJ Quest, as well as regional producers out of St. Lucia.

Zamoni's lead single, "We Bad," has been making waves on the airwaves and in fetes across Antigua, with its infectious melody and catchy lyrics. He said, "We Bad was one of the records that was fit to set the tone for what is expected off my very first EP. I am truly grateful to see this dream become a reality."
Drumming up promotion and marketing Zamoni's team confirms that the public is eagerly awaiting the release of the full EP, and says people will not be disappointed.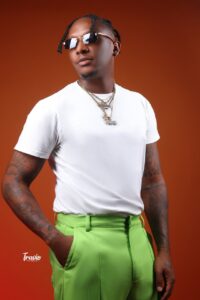 "I Am" features a mix of soca styles, from traditional Antigua sounds infused with modern and international influences that truly makes Zamoni's artistry shine. Zamoni's confident delivery of vocals throughout the production also energizes the listener with vigor and passion track after track.
To celebrate the release of "I Am," Zamoni will be hosting his own event for the second year, Float. Under the theme: White Luxe, the event promises to be a display of sheer sophistication featuring some of the biggest names in soca music from Antigua and across the region. The event is slated for June 11th at Sandpiper.
"I am excited to share my music with the world and hope that "I Am" will be the first of many successful releases. Fans can listen to the EP on all major streaming platforms, and tickets for Float are on sale now." – the recording artiste added.