The nature of politics may be acrimonious and heated at times; At the same time, Political Party's run campaigns to gain seats, and the emphasis should always, in the end, be on the problems affecting the people and not on the belittlement of others, which is promotes ad hominem.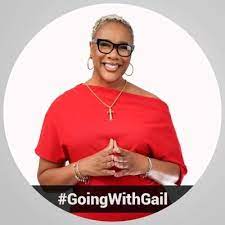 Several erroneous argumentation techniques are regarded as "ad hominem" arguments. This phrase usually refers to a rhetorical device where the major focus is on the speaker's delivery of the argument rather than a discussion of its main arguments.

In the political atmosphere of the Caribbean, we frequently witness people degrading and attacking the reputations of various political personalities. The Antiguan Trumpet talked to several leaders about the value of staying focused on the issues and refraining from gossiping about or denigrating others.
According to Senator Gail Christian, " there shouldn't be any room for acrimony and conflict when we prioritise Antigua and Barbuda and concentrate on developing policies that advance and improve the nation at all levels, this behavior only supports the tearing down and dragging of one's opponent," she said. If the politicians' goal is to "put the people of this country first", this shouldn't be happening.
There is no need to degrade another person's character, she said. "When you start getting personal, you move or veer away from what is in Antigua and Barbuda's best interest."
We live in a Caribbean society where people attack other people rather than confront concerns, and this shouldn't be, Rolston Jeffrey, President of Antigua and Barbuda Evangelical Alliance, concurred with Christian.
He went on to say why it is crucial to fix problems rather than using them as a political ploy to advance oneself by criticising others.
"Issues are what govern our actions; addressing issues, whether they are right or wrong, leads us to a place of awareness, and only when we reach a place of knowledge can we create lasting solutions that will benefit everyone," he said, closing.