The family, friends along with residents continue to mourn the passing of 33 years old, Alana Michael who died Monday night. 
Alana, known as an optimist, motivator and a friend you could lean on, were some descriptions given by close friends and family members about the deceased.  A coworker said, "it's hard to comprehend and adjust to the passing of Alana, knowing that she's gone forever". 

Her father, Major Alando Michael described her as a "loving person with a bright smile, always encouraging others and putting others before herself". She was known as an upbeat individual, participated in the queen of carnival competition and later took up the passion of bodybuilding.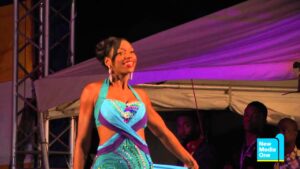 Her godmother, D Giselle Isaac, encouraged the residents of Antigua and Barbuda to pray for the Michaels family as they mourn over the passing of their daughter. 
The team at Antigua Trumpet wishes to express condolences to the family and friends of Alana Michael and offers love and support as they persevere through this tragic moment.